Our Story
Our values are firmly rooted in the philosophy that it is our responsibility as an employer to create a healthy, engaging, and inclusive workplace for our employees… a place where they can flourish.
So, we set out to develop a robust employee program that would enrich the lives of our employees through a focus on continuous learning; community involvement; personal wellbeing; diversity, equity & inclusion; and action in environmental sustainability.
These five pillars of THRIVE not only encompass the shared values for how our companies do business but are also the bedrock for creating a fulfilling work experience for our people.
The THRIVE community is where we share and celebrate together, educate and learn from one another, and inspire each other to get involved and make a difference.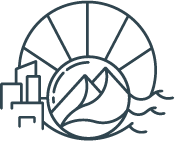 OUR FAMILY OF COMPANIES
From some of the world's finest mountain resorts to transformed urban centers, we start by thinking big, and then go even bigger. We don't just design and build terrific places with our East West Partners team, we lead and manage the sales of each development, contributing our expertise to the buying and selling of real estate with our Slifer Smith & Frampton Real Estate team, and we commit to each project we work on for the long term, providing hospitality services through on-premise property management with our East West Hospitality team. Our hospitality services include association, rental and property management, hotels, spas, fitness, restaurants, and retail operations.
East West Partners
East West Partners has developed some of the world's top resort and urban communities, hotels and office buildings. Along the way, we've earned a reputation for innovation and design – We are one of only two companies worldwide to have won three Urban Land Institute Awards for Excellence. East West Partners exists to create terrific places that bring people together, sharing meaningful experiences. We aim to amplify what people love most about where they live, work and vacation. And we strive to be known as trusted partners and one of the industry's best places to build a career.

Slifer Smith and Frampton
As the No. 1 real estate company in Vail, Beaver Creek, Breckenridge and Keystone, Slifer Smith & Frampton has been a pillar of these communities for nearly 60 years. We have over 220 Brokers, with more than 90 team members supporting them including licensed assistants, branch brokers, marketing and online media specialists, technical support staff, and in-house closing experts. We have 27 offices located throughout the Vail Valley, Summit County and Roaring Fork Valley. We are focused on providing sophisticated tools, experienced leadership, and career-long learning programs for our brokers and staff.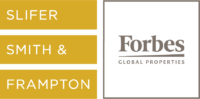 East West Hospitality
East West Hospitality has had the privilege of managing some of the world's favorite resort communities for over three decades. We specialize in association, rental and property management, hotels, spas, fitness, restaurants, and retail operations with locations in Colorado, South Carolina, California and Hawaii. At East West our Vision is to be the most trusted hospitality services company and employer of choice, built on genuine and enduring relationships. We believe in doing the right thing for each other, our community, our environment, and those we serve. We make this happen by creating value and sharing our passion for hospitality in the places where we live, work and thrive.