Grow

&

Evolve

by

Get

ting

Involved

in

Sustainability in

Tahoe
As a community member of Truckee, California, there are several incredible ways to become involved in the preservation of your wonderful mountain town. Funded by Visit Truckee–Tahoe, Sustainable Truckee is an initiative that helps protect the environment and culture through different programs and volunteer opportunities.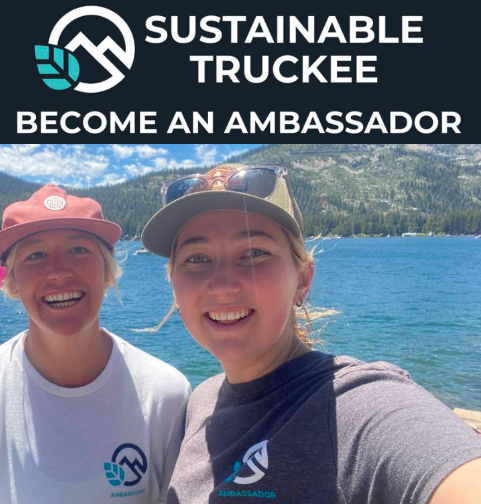 Sustainable Truckee
One excellent way to enjoy the outdoors and participate in the protection of some of your favorite places is by becoming a Sustainable Truckee Ambassador. As a Sustainable Truckee Ambassador, you will welcome and share local knowledge with visitors by educating them about fire safety, Leave No Trace, and other outdoor educational topics. Other ambassador opportunities include Secret Steward, Virtual Fire Lookout Ambassador, and Youth Ambassador positions. Click here to read more details.
Slow Food Lake Tahoe
Slow Food Lake Tahoe is a fun and delicious way to connect with the community while learning about growing, preparing, and accessing local sustainable food. Truckee's Community Soup Night is just one of the events where you can enjoy a tasty, affordable meal made from local, sustainably-grown ingredients with your family and friends.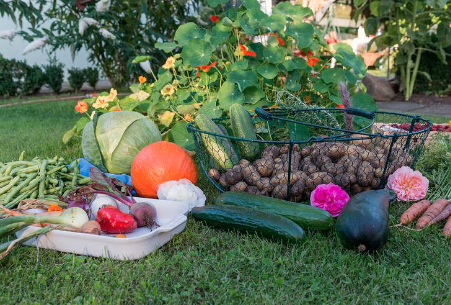 Community Gardening and More
There are numerous other fun and fulfilling ways you can volunteer through Slow Food Lake Tahoe including gardening in the community garden. For example, you can help pick veggies and herbs to deliver to the local hunger relief organization, Sierra Community House on Harvest Mondays, or you can help by watering plants, planting new seedlings, pruning plants, cleaning the space, and assisting the Garden Director with any ongoing projects on Workday Wednesdays. Click here to sign up to volunteer for these or the other ways to give back in the garden including, group, corporate, or kid volunteer days, marketing and design assistance, fundraising, grant research and writing, and more.
Take Care Tahoe
From Earth Day festivals to beach cleanups and nature walks, Take Care Tahoe is another resource to utilize that keeps you up to date with environmental events, volunteer opportunities around the lake, and public safety information. Some of the events offered include TERC Science Speaks Series, Forest Fire Art Exhibits, Tahoe Blue Crew Training, and Forest Stewardship.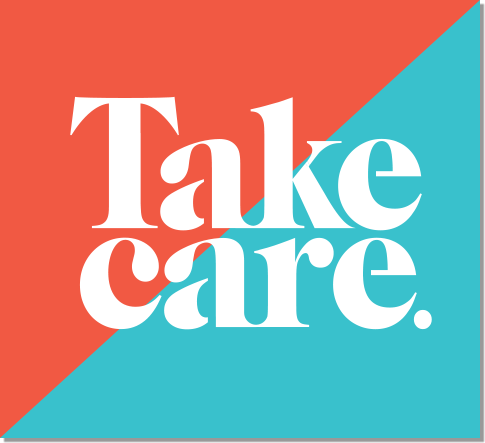 Additional sustainable volunteer opportunities include Keep Truckee Green, Truckee Trails Foundation, Monday Cleanup at Donner Memorial State Park, Keep Tahoe Blue, Slow Food Lake Tahoe, and many more. Click here to learn more about outdoor volunteering.