The 5 C's of Leadership
Many of our leaders in the East West Family of Companies met for the Leadership Development Summit in early November.  Karin Hurt and David Dye from Let's Grow Leaders taught us strategies to better communicate and inspire our teams as we head into the busy winter season.
One great take-away from our time together is the 5 C's of Leadership that drive effective teams.  Clarity, Capacity, Commitment, Curiosity and Connection make up the 5 C's and guide each of us to elevate our leadership presence.  Learn more by exploring the attached document and assessing how you're doing in each of these categories with the scale at the bottom of the handout.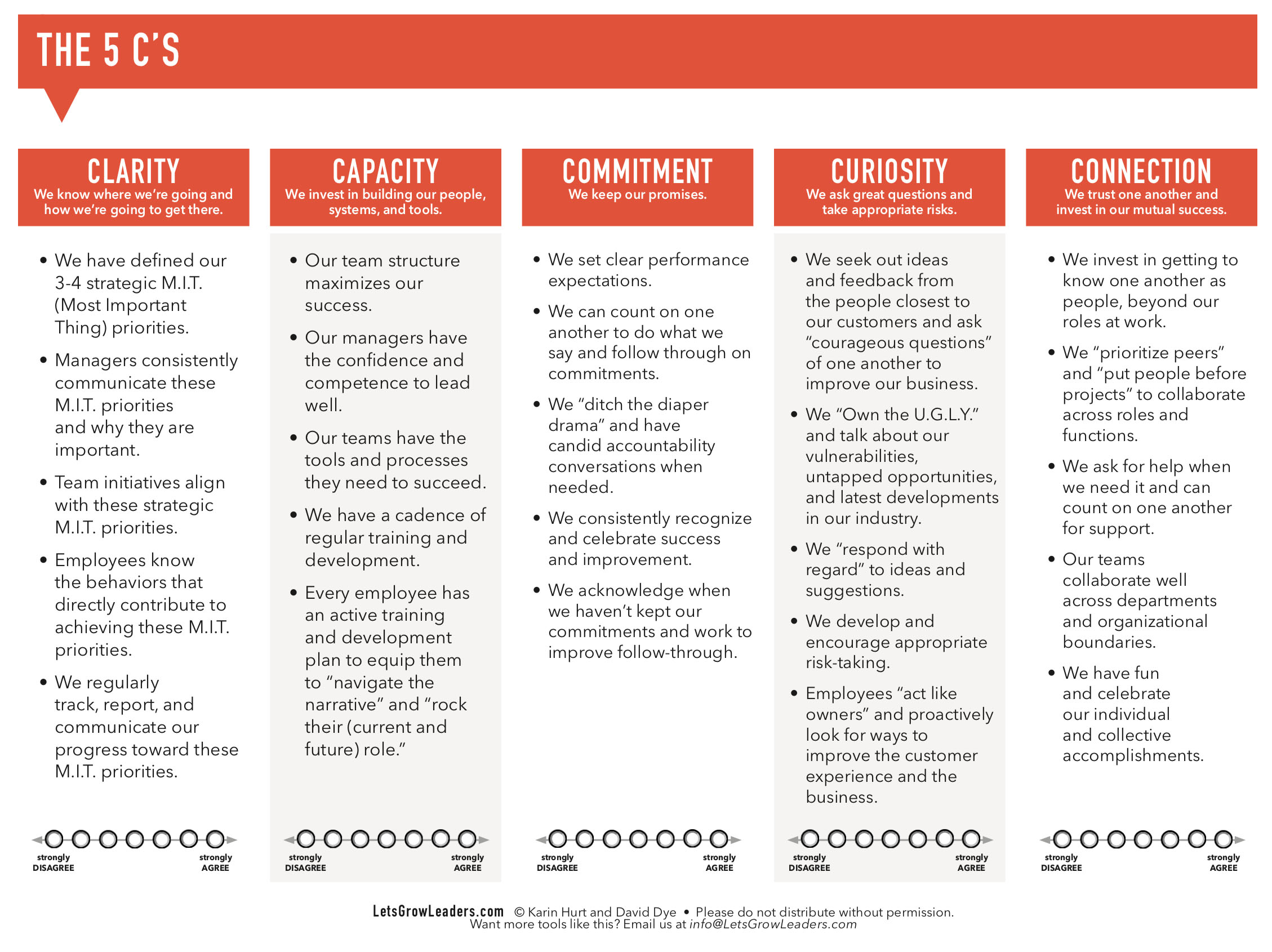 Consider an area of the 5 C's that you'd like to further develop, identify the action steps you need to take, and then implement.  It's the small, consistent action we take on a daily basis that creates change and growth.   Thank you for your dedication to our people, to the success of our teams and to creating exceptional experiences for our guests, owners, brokers and clients.